Every journey begins with a first step. We all know only too well, this is sometimes the hardest part – to get from an idea to action, to start doing something about your interests or even dreams.
I wrote this post to make this first step easier for you. The first class in a new activity, such as Pole Dance or Yoga, can be exciting and at the same time a bit scary. Being somewhat apprehensive is normal. You can help yourself to enjoy the beginning of your journey more by investing several minutes into preparation.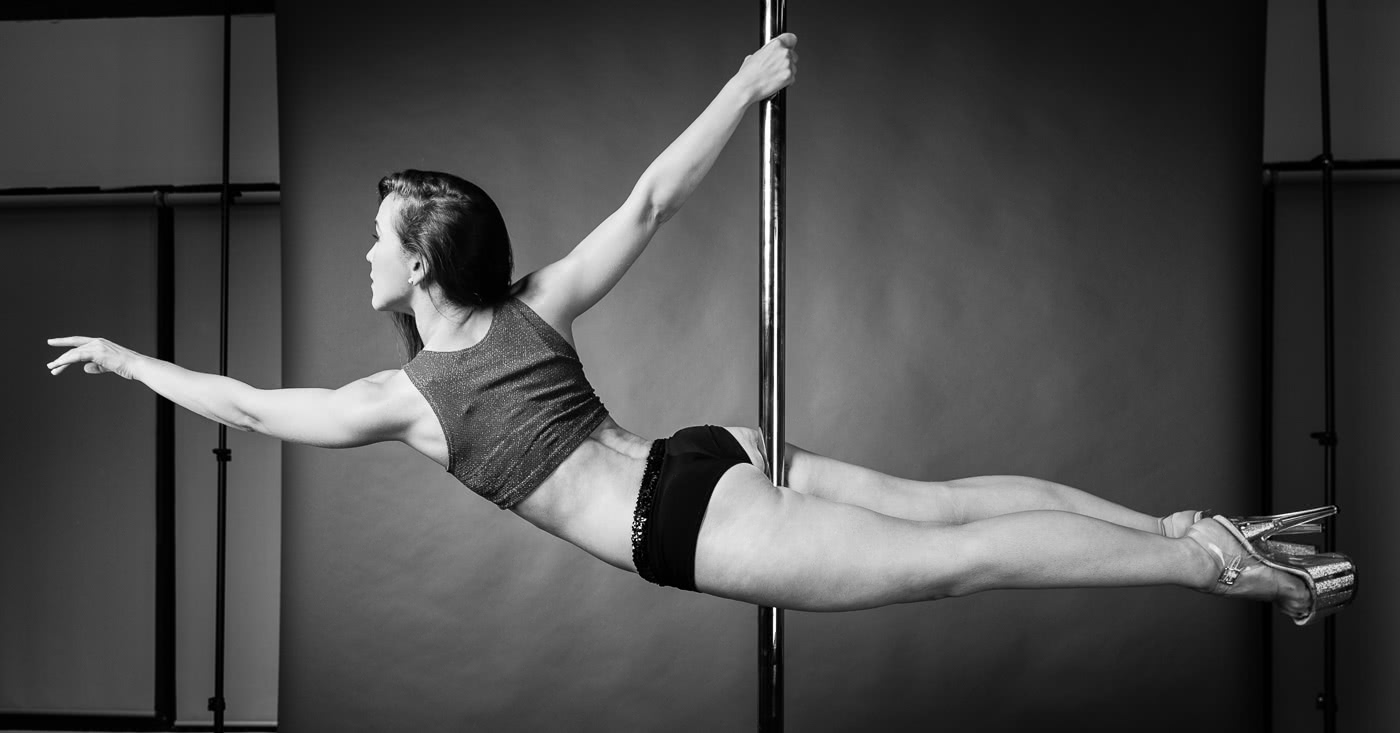 Preparation
First, make sure you found studio location on the map, you know how to get here and how much time you need for the road. On our website, you can check pricing and schedule. North Pole Dance studio asks all participants to give at least 24-hour notice for class attendance to secure a spot; you can call us or send us a message on our website. Drop-ins are available when there are open spots, but you would be way better off knowing for sure you will get in, especially if you are coming to the class for the first time.
Come 10 minutes early – you'll need some time to change, maybe to use a bathroom, pay for your class and – important! – to fill out forms. It is best to print and fill them out at home in advance, and then bring them with you, so that you don't rush through the information and don't get even more nervous. Please note: our studio asks you to bring your ID for the first class to make sure you are 18. If you are under 18, we'll need to talk to your parents and get their agreement for you to participate.
What to wear?
For Pole Dance, the guiding thought is that you will need the contact between your skin and the pole for the whole length of your arms and legs; hence very short stretchy shorts and a T-shirt is a good outfit for a beginner. As you progress with spins and tricks, you will need to shorten your top to allow for the contact between skin and pole in the area of your belly and your back. You don't need to worry about it in your first class, though. Of note: there are special clothes that will stick to the pole, so if you object to your skin touching the pole, we can help you get that particular outfit – talk to us.
For Yoga or Stretching classes wear comfortable stretchy clothes. If you are sensitive to temperatures, it is best to wear two layers: for when you work hard and for when you rest. Belly Dance class is better attended in lighter comfortable stretchy clothes as you will be moving quite a bit. A special coin belt would be helpful for you to understand movements of your hips; if you don't own one yet, we offer them for purchase in the studio.
Whatever class you are about to take, the footwear for the first one is… any guesses? Right, none at all! We clean our studio regularly and being barefoot suits the majority of our participants. If you strongly prefer to have something on your feet, a pair of anti-slip yoga socks is a good idea – talk to us if you need help finding them. A spoiler for Pole Dancers: you will be in heels for sure, just allow yourself to learn the basics first. I met more than one beginner in Pole Dance, who were super passionate about dancing in their high heel shoes right away. I persuaded them to practice barefoot until they lay some foundation for their skills. The reasons are very simple: using heels requires a particular strength of ankle and calf muscles to prevent injury as well as certain awareness about your center of gravity to create an appealing move. I'll help you get there safely in time!
If you think of yoga props, we have them all in our studio: mats, straps, blocks. Of course, you are welcome to bring your own, if you wish to.
HYDRATION is important, have a bottle of water with you.
Creams, lotions, ointments
The best kept secret of pole dance is NOT to wear any creams, lotions or ointments on your arms or legs when you come to the class. Can you guess why? Yes, you can! Our chrome poles will be slipping out of your grip if your skin has above the natural level of fats or moisturizers. This is why we and our participants clean the poles with an alcohol containing solution before and after every class. If you applied your lotion or cream on the day of the class, just shower with soap before coming here and make sure your skin is free of moisturizing products.
Allergies
Very small number of people are allergic to chrome. If you've been wearing leather clothes or using green/yellow shades of cosmetics products without any issues, you are very likely not one of them. However, if you happen to have this rare type of allergy, we have good news for you: one of our poles is hypoallergenic, specifically designed in stainless steel for people with chrome allergy. Make sure you mention that you need hypoallergenic pole while booking your spot in a Pole Dance class.
What to expect in the class?
Let's take a typical Pole Dance class as an example. Every class starts with a warm-up. You want your muscles and ligaments to be ready to work with less risk of injury. The second part is conditioning of main core, leg and arm muscles. Then you will learn and practice elements like spins, steps, grips, and holds, that later will be combined into appealing sequences of moves. This is where every student gets a task according to their level and capacity. At the end of the class, we stretch and cool down.
Now you know how to prepare for your first class. I mentioned planning your trip, 24-hour notice and forms, clothes and footwear, no lotions and a bottle of water, what to expect in the class. There is one thing left to mention, and this is the one that often makes it or breaks it: BRING YOUR OPTIMISM WITH YOU!
Even the greatest was once a beginner. Don't be afraid to take that first step.