All my new students are different; however, they all have one thing in common: they wanted to try/learn/practice pole dance, and this is why they showed up in the studio. Life sends us surprises, though: I recently gave a private lesson to a student who actually didn't want to come to the class! This is how it happened.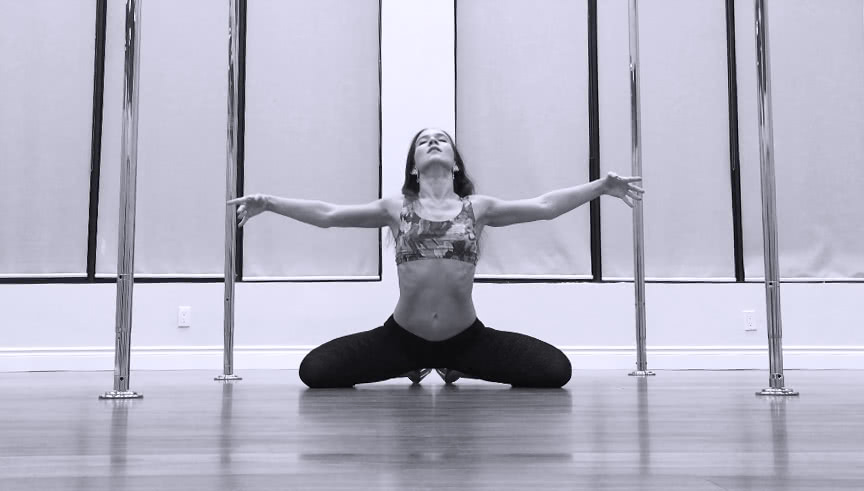 I got a phone call from a man who asked lots of questions about North Pole Dance studio. It turned out he wanted to arrange for a surprise birthday evening for his wife, and a private pole dance class would be a part of it. They came to the studio together at the agreed time, and the lady learned on the doorstep, that she was signed up for a pole dance class. She seemed very hesitant, I could tell that this was completely unexpected. They had a brief conversation, and he persuaded her to try the class. At first, the lady was a little tense, and then bit by bit I witnessed full transformation: she seemed to like simple moves she was doing, her eyes lit up more and more, she wanted to repeat what she learned again and again. She said she was very happy with her pole dance hour when she left the studio with her husband to continue her surprise evening.
This made me think again about presents we give to each other. We are all born into this world naked and we don't bring any things or money with us. This is also how we'll leave one day: we cannot take things with us to the next level (whatever it looks like). Absolutely all things we have will be of no value to us anymore. Why keep giving each other purses and watches, scarves and more jewelry? Why not give each other excitement of new experiences: skiing, helicopter ride, bungee jumping, theater ticket, pottery class, a trip to a zoo, a trip to a town they've never been to yet, laser tag, karate lesson or – may be pole dance or yoga class! The real gift will be an opportunity to discover new things, to get excited, to keep precious memories.
Try something new in your life, whether or not you have a special occasion as a reason! Explore this beautiful world, share the happiness of discovery with others and enjoy!