Dear North Pole Dancers!
You are invited to join North Pole Dance Studio Technical Challenge, that will take place during the studio party on Wednesday, December 13! Dare to compare your skill set to the technical standards of pole dance!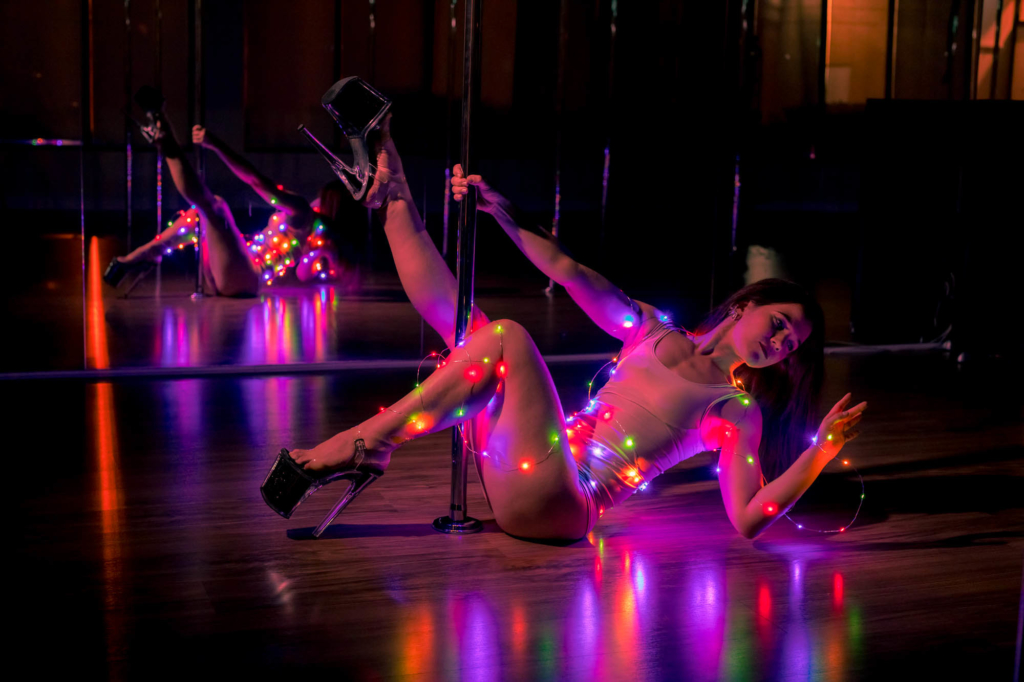 Here is how it works:
Check your level. The Challenge is available in three levels: Beginners, Intermediate and Advanced. If not sure, check with your instructor.
Apply for the North Pole Dance Technical Challenge on your level: send an email to

[email protected]

, use live chat on northpole.dance, call 647-547-1578, or talk to your instructor. This challenge is open exclusively to the students of North Pole Dance studio. A $20 participation fee per person applies.
Practice your level program described below. Check Challenge videos of the moves on northpole.dance. Work with your instructor to prepare: practice and get more explanation in group classes, practice on your own in Open Pole sessions, ask for a private class if you'd like to polish it further.
Join the Challenge on Wednesday, December 13. Get in front of your fellow students and our very own adjudicators and give it your best! Good luck!
What matters:

Technically correct moves: posture, grip, use of body weight, etc. max 30 points
Showmanship: smile, energy, etc. max 5 points
Sportsmanship: handling stress, etc. max 5 points
Beginner Level
Around the World
Fireman
Attitude Spin
Chair
Pole Sit Straight Legs
Intermediate Level
Diamond – Chair – Fly Around
Pole Sit
Outside Leg Hang
Spinning Pole – Pull Up
Spinning Pole – Inside Leg Spin
Advanced Level
Aerial Outside Leg Hang
Jade Split
Spinning Pole – Straddle Legs
Spinning Pole – Shoulder Mount
Spinning Pole – Inversion
Good luck!