Pole Introduction Course (March 2020, Thursdays)
Pole introduction course is perfectly suited for beginners and those who never tried pole dance before. During the course, you will learn the foundations of pole dance, some amazing beginner moves, closing with your own pole dancing routine to show off to your friends.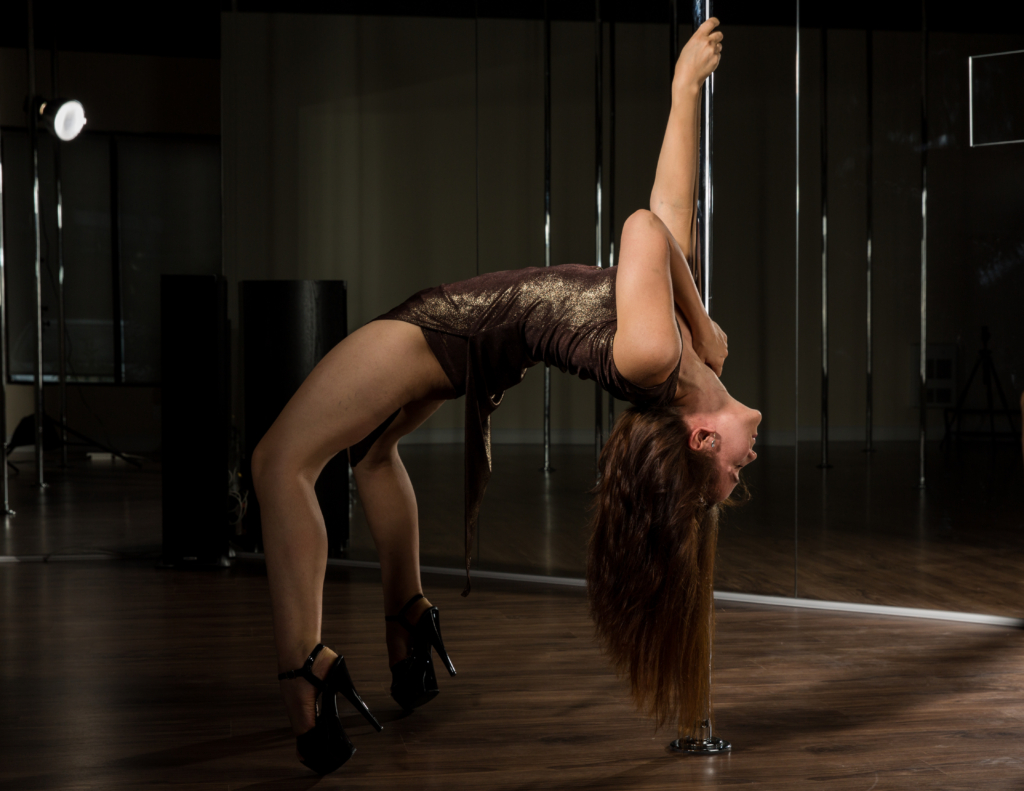 Every journey begins with a first step. We all know only too well, this is sometimes the hardest part – to get from an idea to action, to start doing something about your interests or even dreams. Our main goal is to help you along the way, making sure you enjoy yourself.
Schedule and Pricing
Pole introduction course starts on March 5th, 2019. There will be 4 classes, every Thursday at 6 pm, please mark them in your calendar.
6 pm on Thursday, March 5th, 2020
6 pm on Thursday, March 12th, 2020
6 pm on Thursday, March 19th, 2020
6 pm on Thursday, March 26th, 2020
The full price of the course is $65, including HST. Book your spot today, the spaces are limited!
Please note: this course is only for new customers of the North Pole Dance studio. It is designed for beginners and those who have never tried pole dance before.
What to wear?
For Pole Dance, the guiding thought is that you will need the contact between your skin and the pole for the whole length of your arms and legs; hence very short stretchy shorts and a T-shirt is a good outfit for a beginner.
Please go barefoot, or if you strongly prefer to have something on your feet, a pair of anti-slip yoga socks, just keep in mind that we clean our studio regularly and being barefoot suits the majority of our participants.
Do NOT wear any creams, lotions or ointments on your arms or legs when you come to the class. Our chrome poles will be slipping out of your grip if your skin has above the natural level of fats or moisturizers.
For more information on what to expect, read our blog post Your First Class.
Are you as excited as we are? Reserve your pole today!
Cancellation Policy
You can cancel your reservation for a full refund without any fees no later than 3 days prior to the course start. If you want to cancel within 24-72 hours before the first class, your late cancellation fee will be $10.
Please note: we will not be able to issue you a full refund within less than 24 hours before the start of the first class. After the course starts, no cancellations or schedule changes will be allowed.
Any Questions?
Feel free to contact us via:
Email: info@northpole.dance
Phone: (647) 547-1578
Via chat the bottom of the screen
Our contact form